Titleist T100-S Irons- Steel
Original price
$1,749.99
-
Original price
$1,749.99
T100-S Irons- Steel By Titleist Golf 

PLAYER'S FORGED DISTANCE IRON
The T100•S now boasts an even closer connection to the true player's performance and feel of T100. It's the modern Tour iron with the dialed-up distance you need to perform at your highest level.
T100·S IRONS
THE FASTER TOUR IRON.
Benefits
Enhanced speed and launch

Improved turf interaction

Improved feel

Exceptional forgiveness in a Tour iron

Tour preferred looks
Features
Engineered 2 degrees stronger than T100
D18 density tungsten
New Tour-contoured sole
Brushed Chrome finish

WHAT YOU NEED TO KNOW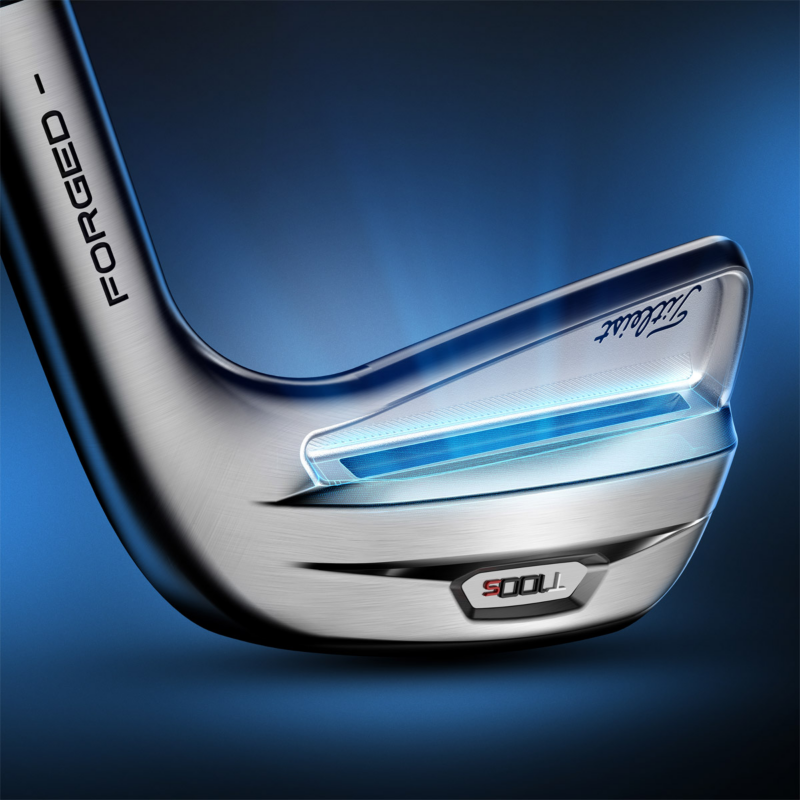 Same Tour Shape and Feel, Only Faster
The new T100•S dimensions exactly match the Tour-informed specs of T100. They are designed – not bent – 2 degrees stronger with a fully forged face, backed by an innovative Muscle Channel that adds to both speed and launch. At impact, they feel amazingly similar to T100. The only difference is added distance.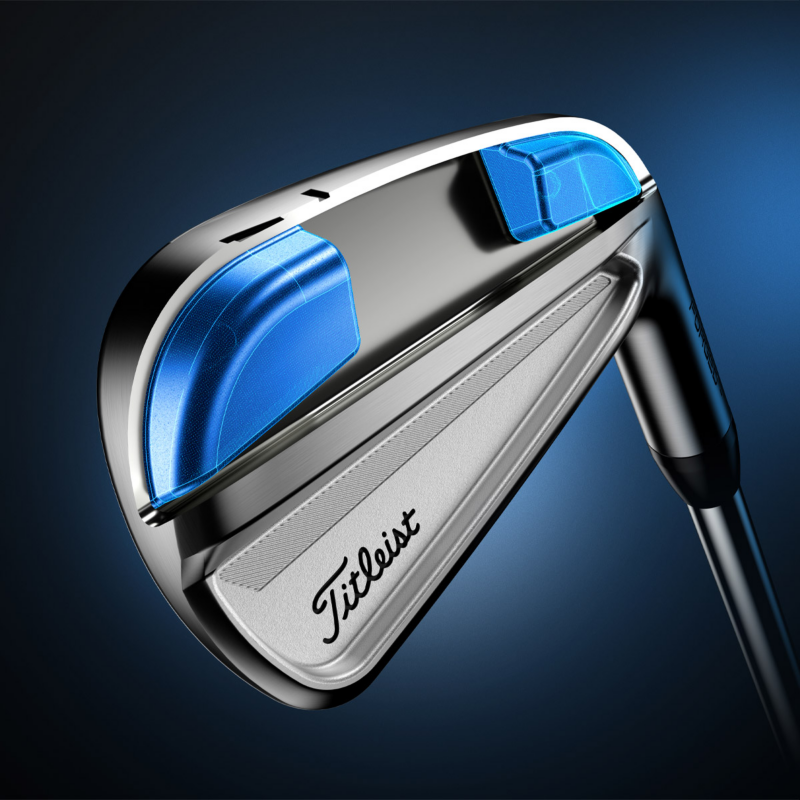 Better Tungsten For Better Performance
Utilizing denser D18 tungsten weights and a 2000ºF brazing process applied from aerospace construction, T100•S irons feature the same precise CG calibration as T100. Weight savings from the Muscle Channel are shifted to produce even lower CG and better launch. You get outstanding MOI from a solid, fully forged design.
| | 3 | 4 | 5 | 6 | 7 | 8 | 9 | P | W | W2 | W3 |
| --- | --- | --- | --- | --- | --- | --- | --- | --- | --- | --- | --- |
| T100 | 21° | 24° | 27° | 30° | 34° | 38° | 42° | 46° | 50° | -- | -- |
| T100•S | 19° | 22° | 25° | 28° | 32° | 36° | 40° | 44° | 48° | -- | -- |
| T200 | -- | 22° | 25° | 28° | 31° | 35° | 39° | 43° | 48° | -- | -- |
| T300 | -- | 20° | 23° | 26° | 29° | 33° | 38° | 43° | 48° | 53° | -- |
| T400 | -- | -- | 20° | 23° | 26° | 29° | 33° | 38° | 43° | 49° | 55° |
| Lie | 61° | 61.5° | 62° | 62.5° | 63° | 63.5° | 64° | 64° | 64° | 64° | 64° |
| Length | 39.00" | 38.50" | 38.00" | 37.50" | 37.00" | 36.50" | 36.00" | 35.75" | 35.50" | 35.50" | 35.25" |